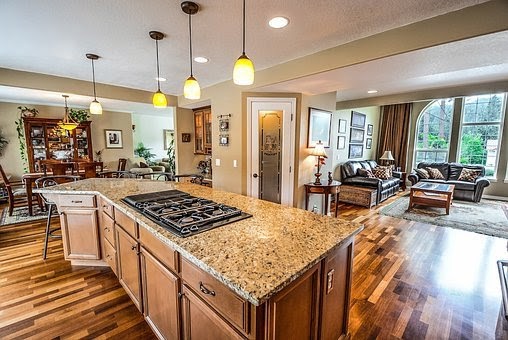 If you are looking to install new countertops or are building a home, then it is essential you know the differences between the different types of options. Durability plays a leading role when choosing the best surface for your home or business. Whether you are outfitting a kitchen or another area, you need to ensure that you have durable Granite Countertops Denver.
Granite
Granite is known to be one of the best countertop choices. Now, there is the ever-growing popularity of engineered granite. Natural granite is very strong, but engineered granite is also very durable and is heat and scratch-resistant. Despite this, it is not natural and some people prefer to have natural countertops. If you cannot afford natural countertops then this is a good option.
Quartz
Quartz countertops are both durable and beautiful. They are made from crushed quartz crystals bonded together. They are bonded by an adhesive agent (polymer resin) and mixed with color, which results in a nonporous product. It requires no sealing and is scratch resistant. These colors mimic granite and marble. Some experts recommend installing quartz countertops with rounded edges because edges can chip more easily. Despite this, quartz is a good choice.
Recycled Glass
Although not used as commonly, this type of countertop can be beautiful and sparkly. Typically it is also made from recycled glass, such as from beer and liquor bottles, which makes it very eco-friendly. Most often they are also heat, scratch, and stain-resistant, which is a wonderful material for your home.
Concrete
Concrete countertops are a new type of versatile and exciting choice for many homes. Concrete is different than stone metal or wood, but it is made from a mix of general-purpose mortar, sand, and pigments. Concrete is available in multiple color options, but it is porous so it can stain. It also needs to be sealed upon installation. You will also need to regularly have your concrete countertop sealed because of this, and large concrete countertops may also have visible seams. They can still be minimized with filler.
Solid Surface
Often used because it is almost seamless looking, solid surface countertops are available in a variety of colors and patterns. They can be used for counters, sinks, and backsplashes. They are nonporous which means that are resistant to mold and mildew, and also easy to clean. Most of the time there are no stains and they are also heat resistant. Despite this, they can scratch or cut easily. You can mold these to any shape in extreme heat and can be used for a variety of different designs in homes. They can also be used for commercial spaces, but are very modern looking and not classic at all.