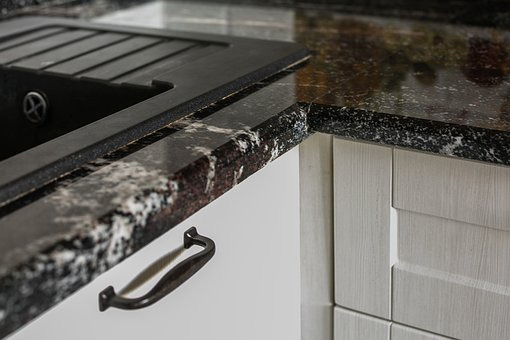 Granite has remained a popular countertop for kitchens and bathrooms for years. This trend began in the 1980s when designer Deborah Sussman renovated a kitchen with granite countertops. This led to a movement of granite in the global economy, putting it in competition with marble.
What is Granite?
Granite Countertops Denver is a natural stone that is more durable than marble, as well as solid, and less porous. It is not as prone to staining or etching and is very low maintenance. This means it is easy to clean and perfect for busy kitchens or bathrooms.
There are 14,000 stone varieties to suit every decor taste in granite. This means you can choose a variety of colors and you can cut them into any stone shape you want. You can choose between classic styles and types that even look exactly like marble.
These color options include classic styles and new styles. You can find new trends or old trends, and look through whatever can match with your home.
Granite Countertop Design Trends
There are many popular granite colors from 2020 that have gone over into 2021. For example, white granite countertops and neutral finishes with warm wooden cupboards, as well as black granite kitchen countertops with gold fittings. Despite this, there are three main trends.
Neutral
Neutral tones remain popular and are inspired by minimalism. Now the trends are moving away from white kitchens to light countertops with warm tones and gold. In addition, wooden cupboards and flooring stools or gold light fixtures are popular.
Neutral tones don't date as quickly as other trends and are easily updated with bright colors and decor. You can also add backsplashes as well as a new color on the walls to brighten things up. Light countertops make things look nice. White, cream, or even light blue and gray granite countertops are classic but also very popular along with wood.
Honed
Honed granite is matte with a low shine. This is different from polished granite, but also has a softer and more natural look while still retaining the character of the natural stone. You can also have color enhancers added to this type of stone for added richness. This granite effect comes in satin, as well as velvet diamond, and smooth matte finishes. This look is achieved by finishing it before it is shiny.
Patterns
While pure white granite kitchen countertops are always in, there are new ideas about patterns and veins. These can be very appealing and more interesting. Veining can be subtle or dramatic and make the color look very bright when paired appropriately. Some types of white look like marble, and often choose this stone in order to have a different alternative to the former stone. It is the same look, but less maintenance.