blog
How Long Do Kitchen Cabinets Last?
January 12, 2023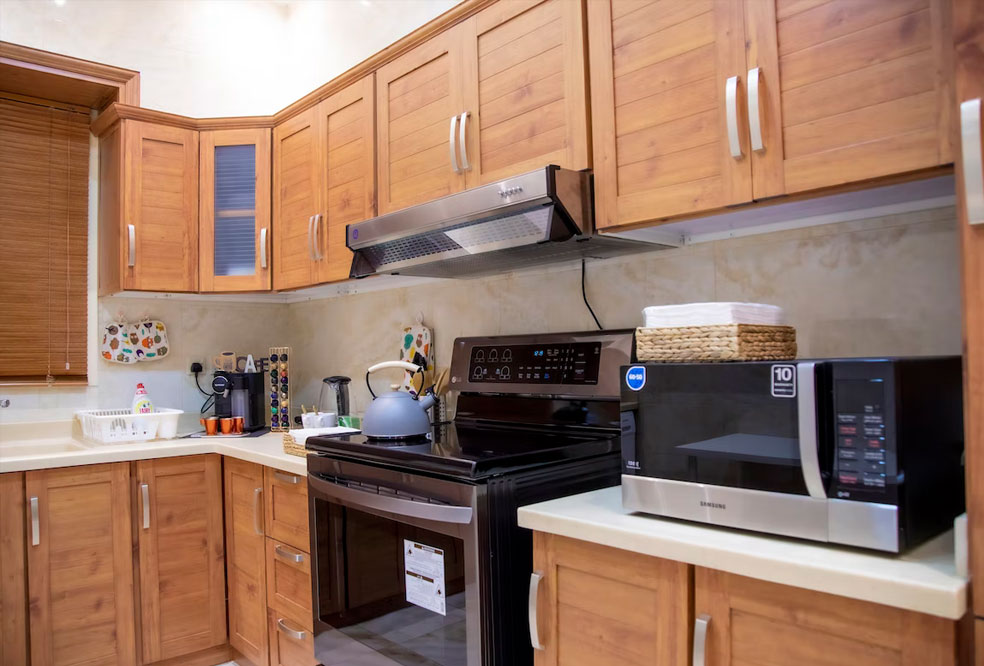 Remodeling, revamping, or purchasing a new home? Here's everything you need to know about choosing kitchen cabinets that last. The kitchen is the most critical room in the house. It gives you a place to make memories, food, and fuel for your family. It's usually where your whole family gets together to connect. Since the kitchen is so important, you need to ensure you have the best kitchen cabinets that will last forever. In this article, we will talk about the lifespan of kitchen cabinets. The Life of a Kitchen Cabinet As one of the most durable parts of your kitchen, your cabinets will last decades longer than your appliances, sink, faucet, and countertops if you treat them right. However, the length of time they last depends on how well they are made and how well they are tended to. Hopefully, the kitchen cabinets in your home were well-made and well-kept. If so, they can last for up to 50 years! Let's dive into the factors that determine their lifespan. Factors that Determine Cabinet Lifespan Cabinets are a home feature that is heavily influenced by how we treat them and where we live. Some more humid spaces can limit the lifespan of cabinets, and so can regular use. If you don't treat your cabinets with care, you should expect to replace them sooner rather than later. You want cabinets made with high-quality materials–and you want to treat them well! Ways to Help Cabinets Last Consider your home's current and future styles. Will appliances match cabinets? Marble or stone countertops? Choosing a timeless style will prevent future cabinet replacements for aesthetic reasons. For long-lasting cabinets, focus on investing in cabinets made with good materials–and always have them installed by a professional. As long as you let the experts handle them, then focus on cleaning and regular maintenance, your cabinets will last. Choosing Cabinets that Are Built Strong Kitchen cabinets usually last 10-15 years before you need to replace them, but it depends on how well-built they are, what they're made of, and if you like them. To find cabinets that are likely to withstand whatever you throw at them, it can really help to consult an expert. Experts can learn about your lifestyle and help you choose cabinets that are a great fit for your needs. The Takeaway The right home features can enhance your living space and make it easier for you to sell your home down the line. As far as investments go, the cabinets and granite countertops Denver residents favor can absolutely last through the ages. To learn more about how cabinets are made and installed–and which cabinets are right for you–contact our team of professionals to get started. We are here to help your kitchen look great for decades!
blog
When Should I Replace Kitchen Cabinets?
November 24, 2022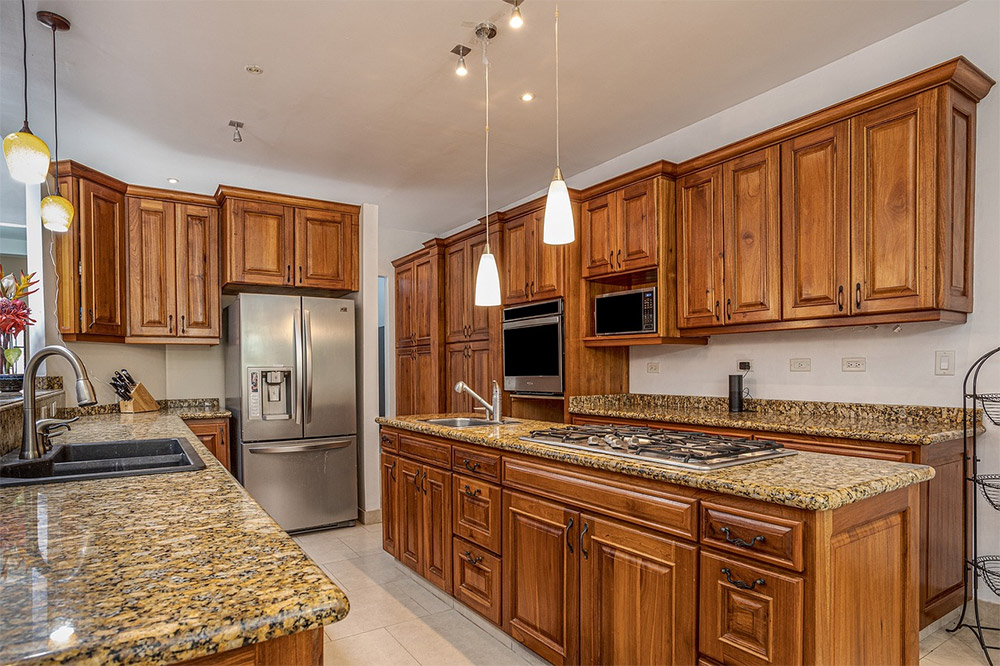 Your cabinets and countertops provide some of the most important real estate in your home, providing storage space for everything you need in your kitchen. That room is one of the busiest spaces in any home, and making sure that they are in optimal condition can make that space even more functional. Like anything, wear and tear and other influences can take a toll on your cabinets and countertops in Denver, and here are some signs that your kitchen cabinets need replacing. Inspect the Wood of Your Cabinets One of the easiest ways to tell if your cabinetry needs replacement is by inspecting the material they are made out of. If there are dark color spots, or if the wood has begun to warp or look swollen, there could be water damage to the cabinets. It might not seem like it, but cabinets have a lot of exposure to water. From exposure underneath your sink to the steam of simple cooking, water can speed up the replacement timetable for kitchen cabinets. Most cabinets are made of wood, and just taking a look at their condition will provide a good indication. Even if they're not made of wood, there are indications like the presence of mold, or the laminate peeling away. Regular inspections can show you if something is wrong in your kitchen, and usually can be remedied before even more extensive damage occurs. Cabinet Structure Can Wear Down One of the obvious indicators that cabinets need replacing is when they start to become less functional over time. If they're no longer easy to use – due to things like stuck drawers, cabinet doors knocking into each other, or doors that don't close properly – it is likely time for an upgrade. Water damage can cause these types of breakdowns, too. Because most cabinets are made of wood, a lot of times they can simply be refinished. However, refinished wood doesn't necessarily mean that they will become easier to use. Making the kitchen more functional is a great reason to replace your cabinets, especially if there is plenty of time being spent in the space. How Long Do Cabinets Last? The durability and longevity of your kitchen cabinets depends a lot on the quality of wood, and how much use they get. High-end cabinets should last decades, and likely will be more than suitable for 40 years or more. One of the longest lasting items in your kitchen, replacing cabinets can have a long-term impact. From functionality to your individual style, choosing the right cabinets is an important decision. They have to be of high enough quality to stand the test of time, but they also have to match everything else in your kitchen – from your current countertops, appliances and fixtures to any other changes you might make in the future. These are long-term investments that deserve high quality replacements so they can stand the test of time. For more information on replacing your kitchen cabinets, and what are the best options to consider, reach out to the experts at Kitchen & Bath by Design today.
blog
How to Calculate Kitchen Cabinets in Linear Feet?
October 29, 2022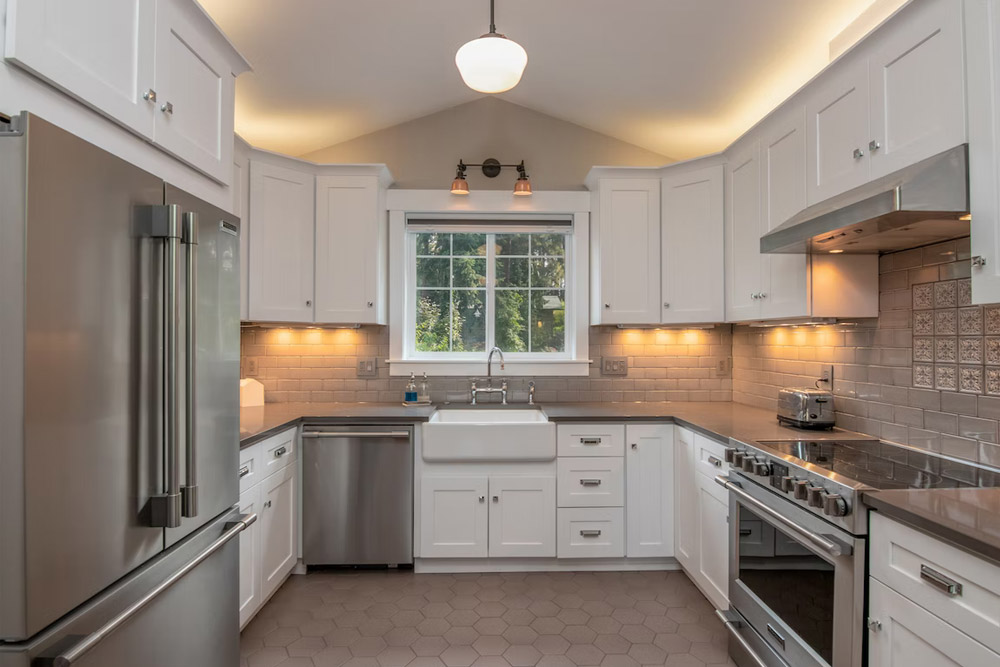 Cabinets are sold by certain measurements, including linear feet–find out what you need to know. When you make the decision to remodel your kitchen, there are quite a few options to choose from. You can replace your appliances, redesign your floor, or purchase new cabinets. Cabinets are one big way to see a substantial change in your kitchen's design–but this does require measuring them. In this post, we are going to explore measuring cabinets in linear feet. Understanding Your Cabinet Needs Measurement is one consideration when investing in new cabinets. Any time that you choose new cabinets, you need to decide on a few things–design, shape, color, fit, and measurement too. Finding the right features will help you to craft the perfect home kitchen. We're going to take a closer look at the measurement side of finding new cabinets that meet your needs. Why Do I Need to Measure Cabinets? The main reason that we need to measure cabinets is to determine exactly how much space they will take up. You want cabinets that fit into your kitchen without crowding it. This often comes down to finding the right measurement. Otherwise, your cabinets might be too small or too large. How Are Cabinets Measured? Cabinets can be measured by a variety of different standards. Many companies look at everything from meters to feet–but linear feet is one measurement system that has been historically popular. Not all remodeling companies or cabinet makers work by this standard, so be sure to check before measuring your cabinets for a remodel. What Are Linear Feet? When people hear the term "linear feet," they often get confused. This term isn't thrown around a lot outside of remodeling, construction, and engineering spaces. Don't worry–it isn't actually that complicated. A linear foot is just a fancy way to say 12 inches. However, the inches must be measured in a linear fashion–meaning in a straight line. What Role Does Measurement Play in Pricing? When companies ask for measurements in linear feet or offer products in linear feet, it often plays into pricing. The more linear feet you are purchasing, the more you can expect to pay. In this case, this will indicate how much product you are actually receiving. Prices can range from under $100 to several hundred dollars, depending on how much you need and which cabinets you choose. The Takeaway When you are calculating your cabinet needs, linear feet is one substantial consideration. Be sure to measure everything in a perfectly straight line to get an accurate reading. If you need more help, there are many great cabinet manufacturers Denver offers–and we are here to help you find the cabinets of your dreams. With our local cabinets, you can get beautiful designs and fast delivery too. Contact our team today to find the perfect cabinets for your home!