blog
How will a kitchen remodel increase the value of my home?
August 29, 2023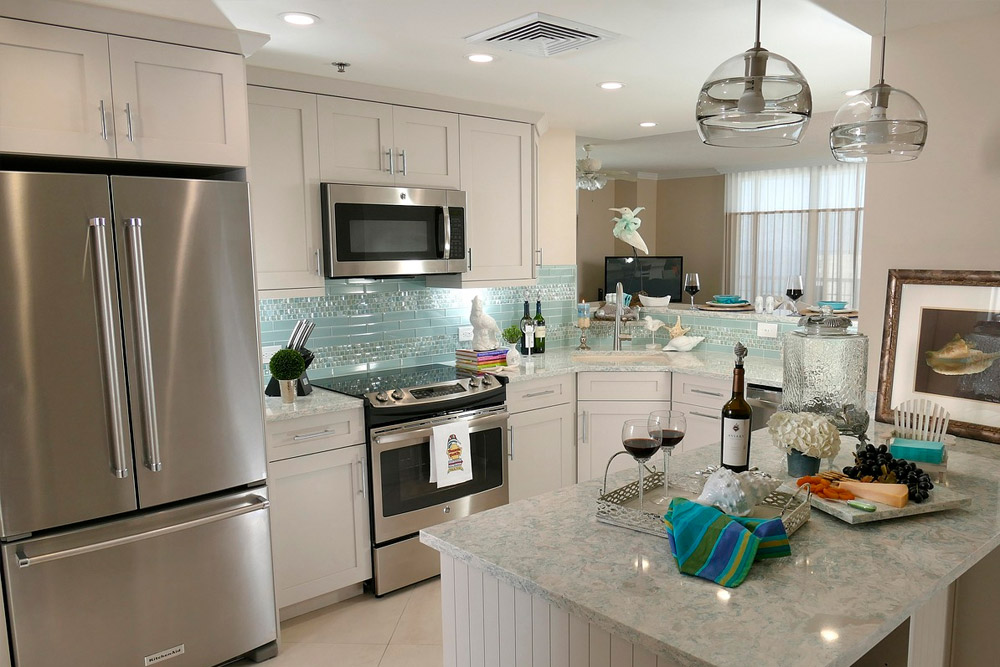 One of the most popular and high-traffic rooms in your home is your kitchen. Getting the most out of that room can make life easier, but updating it can also make your home more attractive to buyers. A versatile, modern kitchen is a main focal point for many buyers so a kitchen remodel can definitely boost the overall value of your home.
The housing market is very competitive in Colorado, so it's beneficial to look at all of the aspects of your kitchen. From updating appliances to adding things like
granite countertops in Denver
, there are a multitude of ways to make your kitchen more attractive. This is a great spot to really add value to the property, and make it more functional for today's modern living.
Updated & Enhanced Aesthetic Appeal
A modern and visually appealing kitchen can leave a lasting impression on potential buyers. Upgrading outdated cabinets, countertops, fixtures, and flooring can make the space more attractive and desirable. This also allows you to incorporate current design trends that appeal to buyers. A modern, well-designed kitchen can create the sense that the home is "move-in ready" for potential homeowners. If you also install new, energy-efficient appliances, it can be a major selling point. Buyers always appreciate the convenience and potential cost savings that come with modern appliances.
All of these updates build increase functionality in the space, as well. A well-planned remodel can optimize the kitchen's layout and storage, taking advantage of the space you already have. This makes the whole kitchen more functional and efficient. Adding features like an island, pantry, or additional counter space can appeal to buyers that can appreciate the value of a practical kitchen.
Reaching More Buyers Means Better Offers
A beautifully remodeled kitchen can make your home more appealing to a broader range of buyers. The increased interest can lead to a higher selling price thanks to a better chance for more competitive offers coming in. In a competitive real estate market, having an updated kitchen can give your home an advantage over comparable properties that haven't undergone recent renovations.
Before the offers even come in, a kitchen remodel can also positively impact your home's appraisal value. This allows for the seller to command a higher asking price. By upgrading appliances and using high-quality materials during the remodel, your kitchen will convey a sense of luxury and longevity to the potential buyers. Ideally, you want to reach the most people in your area as possible, so talk to a design expert near you to get a proper gauge on your local market.
Striking a balance between the cost of the remodel and potential increase in the home's value is crucial before undertaking a large project. Make sure to be mindful of your budget and focus on the improvements that will have the most significant impact on the overall appeal and functionality of your home. For more information on kitchen remodeling in Denver, reach out to the experts at Kitchen & Bath by Design today.
blog
How to Increase the Value of Your Home With the Right Countertops
August 24, 2023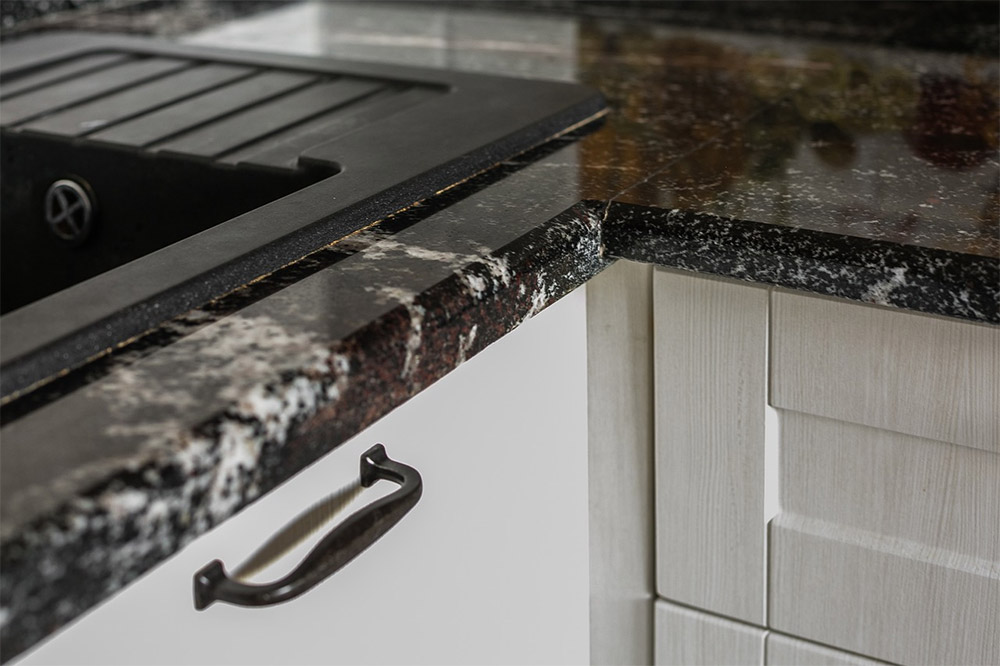 Countertops are one of the most used, and maybe most underappreciated, aspects of your home. They get used every day – usually by every member of the house. Improving or upgrading your countertops can make life easier for all of those different applications, but they can also increase the value of your home and improve its overall appeal.
There are a number of different materials used to make
countertops in Denver
– from granite and marble to soapstone and onyx – giving your home the look and feel you want. Every kitchen is different, and there are a variety of patterns, colors and to make the space even more individual. However, if you're looking for the right upgrades to increase the value of your home, there are a few things to consider.
Do Your Homework
When trying to find the right countertops to increase the value of your home, it's important to understand the popular styles and choices that are currently popular in your area. You can do the research yourself, or find out what's trending from a countertop expert. Using this information will better equip you to understand which style and design to consider to get the most bang for your buck.
You'll want to work with what will fit in your home. For example, if it's a contemporary home, you want to go with sleek and modern styles, while maybe leaning more traditional for more rustic properties. When educating yourself on all of the different styles and materials, be sure to consider durability and maintenance. Homebuyers want something that's going to be easy to clean and last a long time, so choosing something along those lines can also open things up to more buyers.
Use the Expertise of the Pros
Matching the color palette with your space is vital to getting the most value from the replacement or upgrade of your countertops. When trying to increase the value of your home, it will help to work with a professional to find a safe and neutral color palette. This will appeal to a wider range of potential buyers. Professionals can also help you stay consistent with the overall aesthetic throughout, if you're replace countertops throughout the property. This will enable you to balance cost with quality, getting you a top-notch product while keeping you within your budget.
Countertops can look great when shopping, but it's important to hire professionals to do the installation. These are big projects, and they can ensure you get things installed properly – which is critical for getting the most longevity and appeal from your countertops. To get the most value from the project, try to upgrade the entire kitchen or bathroom. This will deliver a cohesive look to the entire space, particularly when combined with the right fixtures and appliances.
There are a multitude of countertop styles to fit nearly every application in your home. To find out more about this wide array of styles, and how they can bump up the value of your particular space, reach out to the experts at Kitchen & Bath by Design today.
blog
Popular Kitchen Styles 2023
August 22, 2023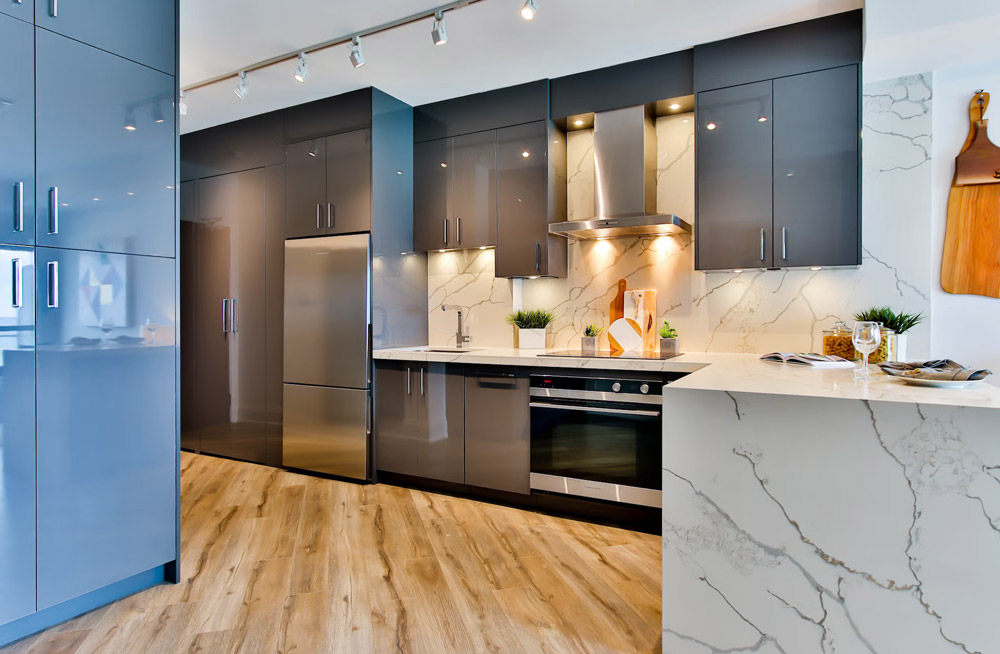 Are you looking to give your kitchen a trendy makeover this year? These styles are perfect for inspiration!
Making a home feel like home often means designing each room with care. When giving your home an upgrade, few areas can carry more weight than the kitchen–and trendy kitchen styles can give you a space that is equally comforting and inspiring. If you are looking to give your kitchen a makeover this year, knowing the most popular styles can help.
In this article, we will explore the top kitchen styles of 2023.
The Most Popular Kitchen Styles of 2023
A little inspiration can go a long way in helping you to visualize what you want for your home's kitchen. These popular styles are here to help you get started!
Minimalist
With a minimalist design, less is always more—even in the kitchen. Although you might not be able to keep a minimalist style while you are actively cooking, you can give your kitchen the perfect minimalist appearance between meals. To achieve this style, choose sleek and smooth appliances, understated cabinet handles, and hide any kitchen tools or small appliances when they are not in use.
Traditional
The traditional kitchen calls back to older styles where the design had more complexity and texture. You can bring this look to your kitchen by investing in wooden cabinets, understated countertops, and traditional lighting. It helps to choose more traditional colors, like browns, creams, and relaxed shades of red.
Modern Chic
A modern kitchen always stands out in the best way. To make the most of this style, focus on eye-catching and vivacious colors and textures, adorable modern appliances, and daring decor that really stands out. Avoid too much clutter with this style, and you will be good to go!
Retro
Sometimes a throwback is the best option, and retro kitchens are still very popular, even in 2023! These kitchens often revolve around checkered designs, vibrant classic colors, and modern appliances that are designed to look like they were made in a different age. With their historical resonance, these kitchens are impossible not to love!
Country or Farmhouse
In recent years, country and "farmhouse" kitchens have become more popular than ever. With deep and wide sinks, classically styled appliances, and an emphasis on wood and craftsmanship, something about these kitchens will make you want to cook until the cows come home. You can even blend this design with a little modern decor to make a style that gives you the best of both worlds!
Create the Perfect Kitchen One Feature at a Time!
From beautiful counters to breathtaking
kitchen cabinets, Denver
kitchens are receiving major updates in 2023–and yours can too! If you are looking to bring a refreshing new style, start looking for inspiration so you can partner with experts you trust. To learn more about how to give your kitchen the ultimate 2023 kitchen makeover, contact our team today!